Founded by Dr. Kirsten Thompson in July 2020, Remedy has been successfully treating adults online for a wide range of psychiatric symptoms including depression, anxiety, OCD, PTSD, ADHD, bipolar disorder and more; with all available medications. We are thrilled to announce we've expanded our personalized, affordable online psychiatry to help children and teens (aged 6-17) in California (expanding to other states in the future).  
In the United States, 1 in 3 children suffer from a mental health disorder. These disorders can be caused by a number of things, including genetics and family history, traumatic life events such as abuse or neglect, environmental factors like poverty or violence in the home, and stressful life transitions. Anxiety, depression, and attention deficit/hyperactivity disorder (ADHD) are the most common mental health problems affecting children and teens. 
We provide comprehensive mental health evaluations, medication prescribing, unlimited video appointments and messaging with child psychiatric experts. Treating a wide range of symptoms with the broadest array of medication options and knowledge.  
We don't think appointment costs should prevent quality mental health care for anyone's child, so we keep our costs low to patients and hassle free, with unlimited care including: video appointments, 1:1 provider messaging and symptom tracking to monitor one's progress – for one monthly fee and provide medical receipts ('Superbills') to provide to one's insurance for possible out-of-network reimbursement. 
To support the expansion, we have brought in Dr. Scott Hunter, M.D. who is triple board-certified in general, child & adolescent, and addiction psychiatry. He is a staff psychiatrist for the Los Angeles County Department of Mental Health's Juvenile Justice Mental Health Program and also has a private practice in Pacific Palisades.  Additionally, Dr. Hunter teaches addiction psychiatry at USC and UCLA, and has presented multiple times at national professional meetings on a range of topics including motivational interviewing and addiction.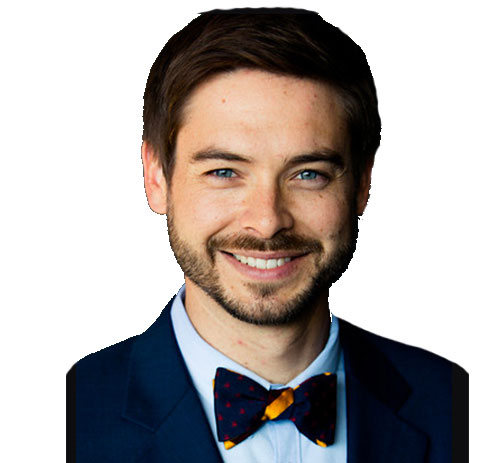 "It generally takes months to see a prescriber in child psychiatry. Access to child psychiatry is bad across the socioeconomic spectrum. Timely service is not available. At Remedy, we're changing that.
Dr. Scott Hunter

Supervising Psychiatrist, Children and Adolescents, Remedy
And while we specialize in medication management care, Dr. Hunter and the team will collaborate with a child's therapist or primary care provider, with guardian approval, to provide the best care to the patient. We are excited and ready to help!
Child and Teen Mental Health Condition Numbers
It is estimated that 20% of youth between 12-17 years old have an anxiety disorder and 10% have depression. As many as 60% will experience at least one episode of major depression before turning 18 years old. A 2016 survey estimated that 6.1 million (9.4%) children ages 2-17 were diagnosed with ADHD.
This figure is especially detrimental for the subpopulations of youth who are at a greater risk of developing mental health disorders, such as those in the LGBTQ+ community, of racial minority, or from environments of lower socioeconomic status (SES). LGB youth are more than twice as likely to report persistent feelings of hopelessness and sadness than their heterosexual peers, while transgender youth are twice as likely to experience depressive symptoms and suicidal ideation.  
Racial minority children are more likely to exhibit depressive symptoms, with rates of mental health disorders for Hispanic and African-American youth being twice as high than their white counterparts. Despite that, research indicates that racial and ethnic minority youth are 66% less likely to receive mental health services as white youth. 
Similarly, multiple studies have found that children and teens from lower SES environments are two to three times more likely to develop mental health problems than their peers from high SES environments.
Child and Teen Mental Health Treatment Gap
Mental health disorders can be complex, may have multiple causes, and are often accompanied by comorbidities, such as other mental illnesses. It is estimated that 64% of children with ADHD have at least one other mental or behavioral disorder, most often anxiety or depression. Children with fully-diagnosed mental illness as well as children with less severe mental health issues require specialized treatment from a range of professionals including psychiatrists, psychologists, social workers and family therapists. Data from the Center for Disease Control and Prevention (CDC) indicates that there is on average 9.75 child psychiatrists per 10,000 children ages 0-17 in the US and only 5 per 10,000 children in the state of California. The nationwide shortage of child psychiatrists isn't the only factor preventing children from getting the help they need. Child psychiatrists also tend to congregate in the same large, metropolitan areas. According to CDC data, San Francisco has approximately 32 child psychiatrists and 88 child psychologists per 10,000 children ages 0-17, whereas Fresno has 3 child psychiatrists and 9 child psychologists per 10,000 children. The stark contrast in available mental health resources based on region is only further demonstrated by smaller cities, such as Alpine, where there is currently 0 child psychiatrists or psychologists per 10,000 children.
The lack of qualified and accessible resources available to children with mental illness impedes their recovery process. According to the American Academy of Child and Adolescent Psychiatry (AACAP), it takes an average of eight to ten years between symptom onset and diagnosis/treatment of mental illness; lack of available child psychiatric resources is a key factor in that delay. Especially with the increased need for child and adolescent mental health services brought about by the pandemic, child psychiatrists, psychologists, as well as pediatricians and nurse practitioners are overwhelmed with child crisis cases. In fact, emergency departments have largely become the de facto center for adolescent mental health care. According to the CDC, the proportion of child and adolescent mental health-related visits to emergency departments increased and has remained elevated since April 2020. In contrast to 2019, the proportion of mental health-related visits for children 5-11 and adolescents 12-17 increased about 24% and 31%, respectively.
The Consequences of Untreated Mental Illness
The burden of untreated mental health problems is significant and growing. The financial strain untreated mental illness places on society comes through several different avenues, such as poorer performance at work or school, hospital costs, treatments for comorbidities, public damage, and more. In 2002, the National Alliance on Mental Illness (NAMI) estimated untreated mental illness was costing the United States an additional $113 million every year. The same investigation in 2019 revealed that figure has since soared to approximately $300 million every year.
Even more important than the economic disadvantage of leaving mental illness untreated in our youth, it is socially irresponsible to dismiss the long-term emotional and behavioral tolls it takes on children as they grow up. Left untreated, mental illness often manifests in a variety of negative ways including learning difficulties, behavioral issues, strained personal and social relationships, homelessness, incarceration, and suicidal ideation. One study found that on average adults who had experienced childhood mental illness were two times more likely to experience suicidal thoughts or behavior; three times as likely to attempt suicide; and four times less likely to receive adequate treatment for their symptoms when they finally did seek help.
Untreated mental illness has also been found to contribute to chronic illness later in life as well as a shorter life expectancy. On average, adults with one or more serious mental health concerns die 25 years earlier than those without long-term mental health challenges. The bulk of these earlier deaths are the result of preventable and treatable physical health conditions. This is largely the due to the fact that untreated mental illness often results in poor management of physical health, such as dismissing symptoms, devoting less time to exercise, and failing to schedule necessary doctor appointments.  Similarly, adults that experienced higher levels of childhood trauma and subsequent mental health problems are three times more likely to develop heart disease, cancer or diabetes.  
The more immediate consequences of untreated mental illness in children are also substantial. They include missed educational opportunities and poor scholastic performance as well as physical health issues like asthma, obesity, and cardiovascular risk factors. Behaviorally, the presence of untreated mental illness in children is also associated with higher rates of criminal activity (which includes both victimization and perpetration), drug abuse, teen pregnancy, and lower rates of workforce participation. 
How Individuals Can Support Children and Adolescents' Mental Health
Establish an accepting and secure home and/or school environment.

A study on children with depression showed that 12-year olds who experienced a low level of parental acceptance were more likely to develop depression than those who received high levels of parental acceptance. A sense of acceptance and a sense of security are basic human needs that enable overall healthier emotional states. In meeting these emotional needs, children and adolescents are encouraged to engage in open communication with trusted adults and peers, which is an essential first step in finding the help they may require.

Be attentive to children and adolescents' emotions.

The opinions, thoughts, and struggles of those under the age of 18 are often dismissed as temporary and therefore unimportant. Discussing one's thoughts and emotional state remains a difficult task for most adults, and children are affected by the same obstacles that make talking about mental health so challenging. Being attentive to the thoughts, behavior, and emotions of children and adolescents validates their experiences and invites further discussion about what might be at the root of their struggles, as well as how they can be addressed and improved.

Promote mental health education amongst children, adolescents, and adults in their environments.

It is crucial that we work as a society to make the discussion of mental health commonplace. Disseminating knowledge about mental health can enable children and adolescents to recognize symptoms in themselves and communicate their concerns to people who can best help them. Additionally, greater common knowledge about mental health can help the adults in environments with children and adolescents, such those in schools or coaching sports teams to act promptly and appropriately to concerns they have about their mental health.
The impact of mental illness in children and adolescents is substantial, long-lasting, and we must acknowledge the reality of how it impacts individuals and society when left untreated. Children and teens with mental health conditions are at a much greater risk for negative physical, emotional, and behavioral outcomes than their peers without such problems.   Adding the poor ratio of trained mental health professionals to children with mental health problems makes the need for more mental health care options even more urgent.   Remedy is here for Californians that need help.
Book an Appointment