It is pretty common knowledge that exercise is a crucial component of overall physical health. We know that there is an abundance of health benefits to regular exercise, such as improved sleep, increased energy, higher sex drive, and weight loss – just to name a few. However, regular exercise has so many known health benefits outside of the purely physical realm. Exercise also plays a key role in mental health. So much so that there has been a greater push in the field of clinical psychology to incorporate exercise into treatment plans for psychiatric disorders like depression, anxiety, ADHD, addiction, bipolar disorder, schizophrenia, and more. Exercise helps improve mental health by alleviating stress and other negative emotions, while prompting the onset of more positive emotions. Like medicine used in the treatment of mental illness, exercise can increase levels of dopamine and serotonin, which are the neurotransmitters associated with feelings of happiness and well-being. Data from several studies examining the effects of exercise on mental health have found that exercise is effective in reducing anxiety, depression, and other neurotic emotions, while improving self-esteem, mindfulness, and overall cognitive function. To better describe the strength of the relationship between exercise and mental health, here are a few examples of studies that have demonstrated that. 
A study done by the Harvard Chan School of Public Health found that running for 15 minutes a day or walking for an hour reduces the risk of major depression by 26% and can prevent individuals from relapsing

Evidence suggests that directing your attention to your body and its sensations while exercising can help your nervous system escape the frozen, immobilizing stress response that is seen in those with PTSD or who have experienced trauma

One study found that participants who underwent a two-week exercise program showed significant improvements in anxiety sensitivity compared to those who did not exercise 
We know that exercise improves mental health, but how does it help?
Just like every other studied phenomenon in psychology, the mechanism by which exercise helps mental health is not exactly known and the lists of theories continues to grow every day. What we know for certain is that most often it is a compound effect of neurochemical and psychological factors that allows exercise to positively impact mental health. The theories surrounding how or why exercise helps mental health are filled with long, confusing words, but the concepts are easier to understand than you may think. In the end, you do not need to know the mechanics of how exercise improves mental health for you to benefit from practicing it, but for some, understanding how it works can provide the extra motivation needed to implement exercise into their daily routines. Here, we describe a few well-supported theories. 
1.  Neurochemical 
Putting a buffer on stress responses.

The HPA axis, otherwise known as the hypothalamic-pituitary adrenal axis, is our main stress response system. The basic flow of the system is that the brain releases a chemical in response to a stressor, which then sets off a series of events that result in the release of cortisol, what we know as the stress hormone. So, the longer and/or more often the HPA axis is turned on, the more cortisol that gets distributed throughout your body, and the more stressed you feel. Regular exercise has been shown to lower HPA axis sensitivity to stressors. In other words, exercise can help lower stress by reducing how long and/or how often your HPA axis is turned on. Some studies have shown that even stretching and flexibility exercises, as opposed to more rigorous exercises, reduce cortisol levels after just six weeks of practicing.
Increasing endorphins and "happy" neurotransmitters.

We have all heard that exercising triggers a release of endorphins, but what exactly are they? The "runner's high" people describe having after exercising is partially the result of more endorphins binding to those receptors, giving them a euphoric feeling similar to the "high" people feel after taking morphine. Research has also shown that endorphins play a role in the dopamine system. Dopamine is one of the main neurotransmitters associated with feelings of happiness and pleasure. Therefore, exercise helps promote positive, rewarding feelings by directly influencing the same neurotransmitter system involved in happiness, satisfaction, and pleasure. 
2. Psychological
Improved body image, self-esteem, self-efficacy.

Regular exercise, especially when paired with a healthy diet, often translates into a change in body composition. Fat loss and/or muscle gain are common goals people have to enhance their physical appearance, so it makes sense that exercise may help you feel more secure in your body because it helps you get closer to those goals. In addition to improved body image and self-esteem based on desired physical features, the conscious movement of connecting body and mind in exercise may help you feel more powerful and capable overall. A sense of self-efficacy is not contained to exercise alone. As much research has shown, an increased sense of self-efficacy often helps individuals feel more capable in all environments of their life, such as work and school. This helps them achieve more in those environments as well, which can ultimately benefit one's mental health.
Distraction.

Exercise grants opportunities to step away from the overwhelming work, family drama, financial problems, etc. that may be contributing to your stress. As with all stressors, taking some time to separate yourself from the problem(s) can help reset your mindset and invite free-thinking creativity that allows you to approach your dilemmas differently. In addition to providing a time for you to separate yourself from the problems causing you stress, exercise also provides a space for you to think and behave outside the pressure and judgement of others. For those with hectic schedules and endless responsibilities, exercising might be the only time a day you can completely focus on yourself.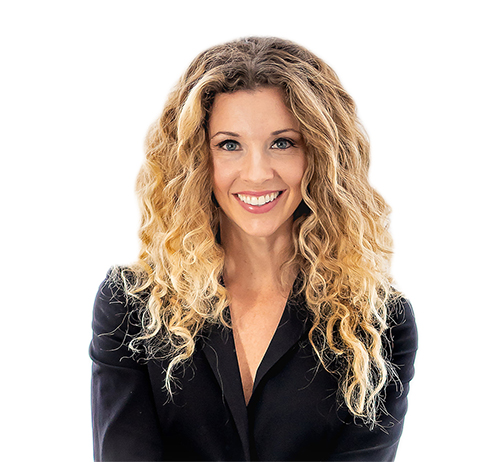 ""Data shows that even starting with a daily 5-minute walk can improve your mental health, then working up to approximately 25 minutes a day of moderate to vigorous physical activity will have the most benefit to your physical and mental health.
Dr. Kirsten Thompson

Founder, CEO & Psychiatrist, Remedy
Tips on integrating exercise into your routine 
Start small.

When you have not exercised in a long time, integrating back into your routine can be difficult. Aside from the mental barrier of beginning something new and challenging, your body is likely not as readily prepared for exercise as it once was. Beginning with low intensity exercises like yoga or walking can help you avoid injury and slowly get comfortable with the act of taking time out of each day to devote towards movement. 
Make SMART goals.

Similar to the logic of starting small to ease yourself into exercising, setting SMART

(Specific, Measurable, Achievable, Relevant, and Time-Bound)

goals can be extremely useful in establishing goals you are more likely to stick to.
Choose an activity you enjoy.

There are already several obstacles when beginning to exercise, so don't make matters worse by forcing yourself to do something you don't enjoy. If running bores you, try lifting. If you don't like weights, try swimming. The list of activities that could be considered exercise is extensive because any amount of movement is good for the mind and body. See the list below for examples of exercises you may want to try. 
Variety is key.

Don't let yourself get bored. Just like we get sick of eating the same food over and over again, we can get bored of the exercises we choose to do, which only presents another reason not to work out. Avoid falling into this trap by adding variety to your exercises throughout the week. You can change the type of workout, when you exercise, where you exercise, and much more. 
Some movement is better than no movement. There will be days when exercising feels harder to do than others. Getting in the habit of moving daily will help you build exercise into your routine in the long run, but still, there will be times you feel no motivation because you had a long day at work or days you will have so much homework to complete that you feel you don't have time to workout. On those days, skip the 30 minute run and opt for a 10 minute run or try a 15 minute HIIT workout just to get your body moving. As they say, "The only bad workout is the one that didn't happen."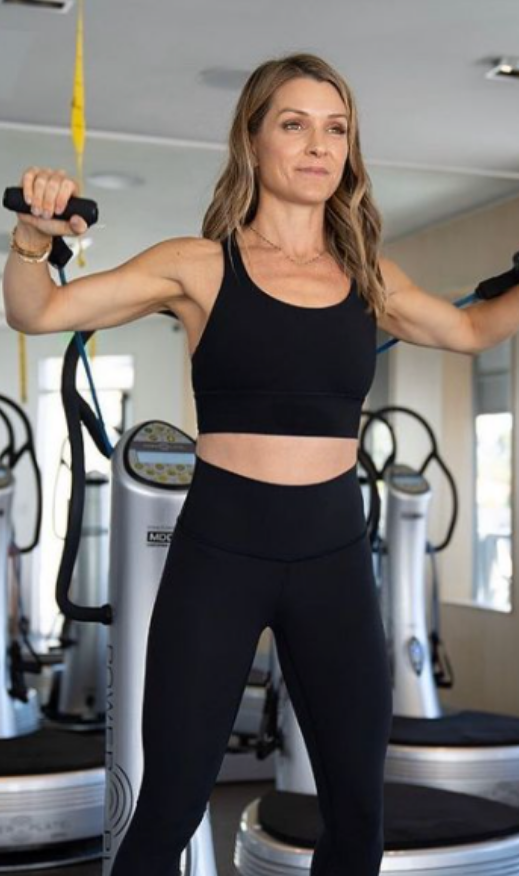 "Moving your body, and specifically doing so with vibration, is a sure-fire way to reduce stress. The release of serotonin, encouraged by exercise, and even more so by vibration, helps us feel better physically & mentally. Being present in your body, and being focused on the physical task at hand, helps combat the everyday anxiety we all carry. For me, it's a non-negotiable. It's a life-line that has helped me stay grounded and stable throughout my life.
Examples of Exercise/Movement:
Walking 

Yoga

Housework/Cleaning

Jump rope 

Rock Climbing

Gardening 

Body weight routine

Stand up paddle boarding 

Kayaking 

Using an elliptical

Jogging/Running

Cycling

Hiking 

Vibration Plate Workouts

Hula hooping

Dancing 

Boxing 

Swimming 

Pilates 

Rowing 

Stair Climbing

Rollerblading 

Trampolining 

HIIT workout  

Sprints

Cross-Fit training 

Playing a sport 
Bottom line, although the exact reason exercise improves mental health is not entirely clear, there are certainly no disadvantages to incorporating more movement into your everyday life. As long as you are taking the necessary precautions to avoid injury, you will inevitably begin to experience the positive impact of exercise on your health. From lowered blood pressure and increased energy to reduced stress and improved self-esteem, the effects of exercising can only benefit you. When it comes to tending to your mental health, it is easy to fall into a state of helplessness from the feeling of having no control over your thoughts and emotions. Exercise provides one source of control, so take advantage of the opportunity to help your body help you and get moving!
Book an Appointment